SKU : charntp301left / charntp301right P/N : 13nb0al1am0712 merupakan part dari Asus laptop Flip yang kompatibel dengan seri Q dan T. Sering sekali rusak jika Laptop sudah lama digunakan dan aus, ada part /komponen ini yang bisa digunakan sebagai ganti. COntoihnya pada Laptop ASUS TP301 UJ, Laptop Flip 360 dejatat.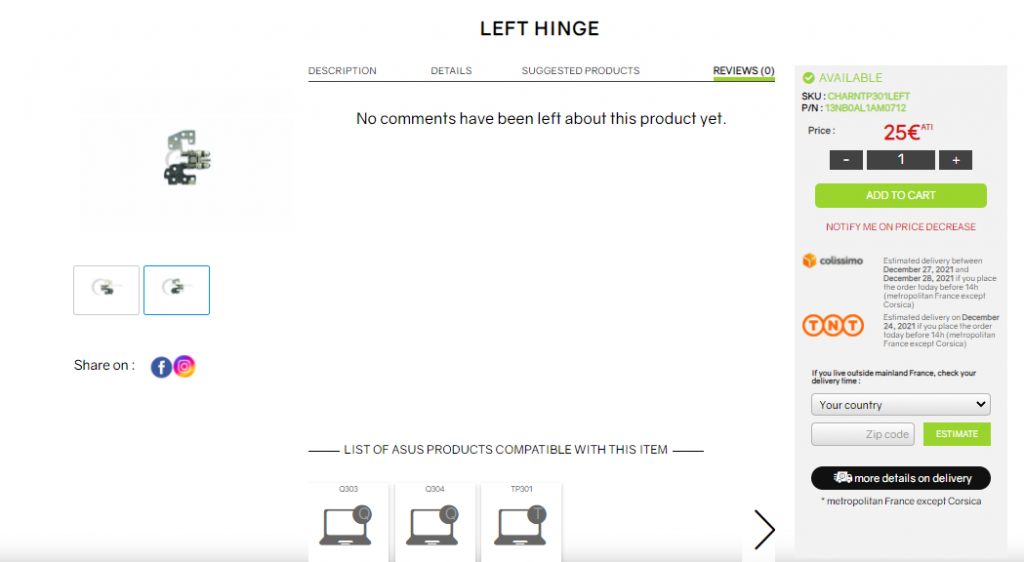 left hinge for the asus vivobook flip laptop, this replacement hinge is sold alone.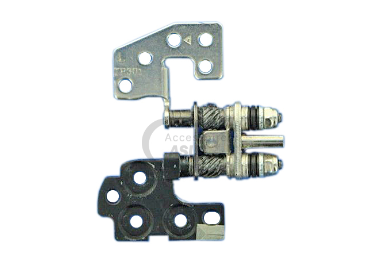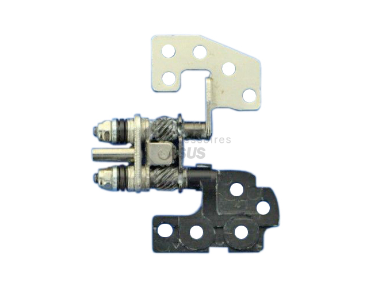 material: metal
list of asus products compatible with this item
kompatibel dengan seri q Q303
kompatibel dengan seri q Q304
kompatibel dengan seri t TP301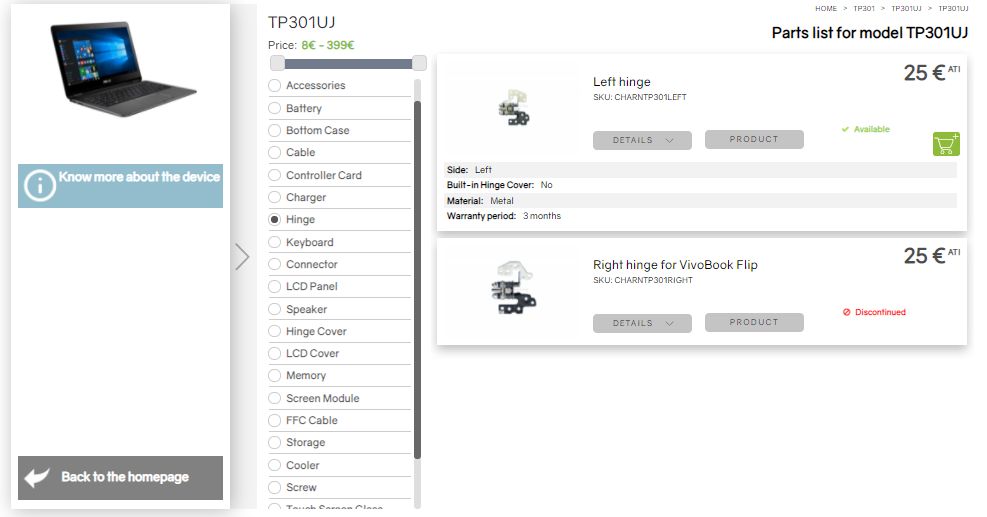 Sumber : https://en.accessoires-asus.com/laptop/tp301/tp301uj/tp301uj-65464-59182.htm
Available : sku : charntp301left p/n : 13nb0al1am0712.
Ada yang jual berisi sepasang ya, tidak bisa beli satuan. Harus sepasang. Engsel dalam kondisi baru dan siap dipasang.
Change the left arm hinge of your laptop Asus VivoBook Flip. This laptop left screen hinge comes by itself. This hinge is also available in right. Warning: Please verify your model number before placing your order, We strongly advise the use of Official ASUS parts/products for your ASUS devices for durability, protection, safety and longevity of your devices.